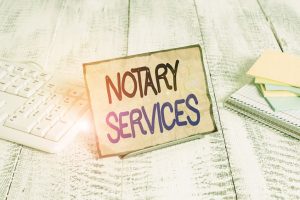 REALTOR® Member Notaries
DIVINE PROPERTIES
Address:  217 S. Hwy 49, Jackson, CA 95642
Website:  www.divine-properties.com
GOLD MINE REALTY
Address:  20100 Hwy 88, Pine Grove, CA  95665
Website:  www.goldminerealty.com
SIERRA HOMES & PROPERTIES
Address:  22650 Hwy 88, Ste S, Pioneer CA 95666
Website:  www.sierrahomes4u.com
This page is on behalf of Amador REALTOR® Members who perform notary or rental and property management services.
The Amador County Association of REALTORS® office does not handle these services or take any responsibility for the information provided above.  The information above is deemed reliable but not guaranteed.
Please contact the agents listed directly or visit their website for further information.